Our Infrastructure Competence Centre provides comprehensive solutions for bridge building projects using incremental launching. With our experienced engineers, working together globally to find the best solution for you, we have completed various bridge building projects with different structures and shapes and in many countries all around the world.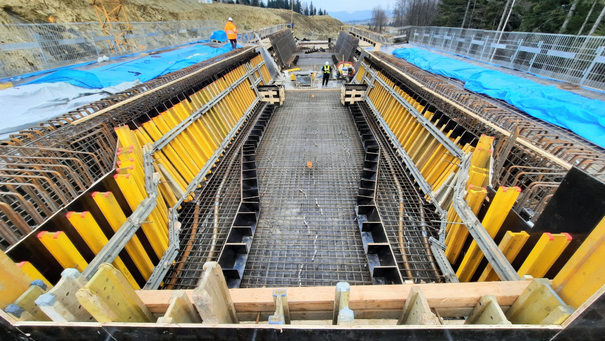 Work productively
Quick stripping possible – allows effective concreting cycles of the superstructure
Less material required
Reduced logistical effort throughout the construction process
Standard solutions for rent – special construction required to a limited extent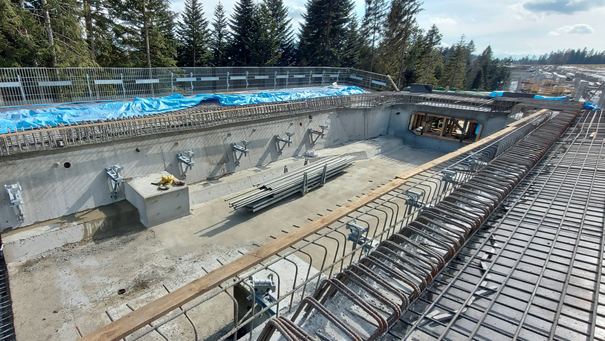 Work safely
High level of occupational safety by using the PROTECTO fall protection system
Robust and durable system components thanks to hot-dip galvanisation
Scope of application of the incremental launching method
Long bridges (over 150-200 m), with a constant cross-section, straight or in a constant curve.
When crossing natural obstacles like rivers, deep ravines, etc.
When construction takes place in unstable ground conditions.
Our global Infrastructure Competence Centre
The centre is focused on creating solutions for bridge and tunnel structures. It also incorporates the experience of Hünnebeck's engineers and its development centre. It is a virtual centre - an engineering community - in which employees from different locations around the world are involved. When providing bridge structures anywhere around the globe, these experts can, for example, estimate costs and support the planning of scaffolding and formwork. If necessary, they can also develop individual solutions or make suggestions for the optimal organisation of logistics.
Services offered:
Design and engineering
Site supervision
Assembly service
Related products
All Hünnebeck bridge solutions are based on just one system: The modular beam-kit system INFRA-KIT, which offers maximum flexibility with just a few components. INFRA-KIT is equipped with numerous intelligent and sophisticated features and can be rented for different bridge applications. Pre-assembly is possible.
Question not answered yet? We are here to help!