RASTO G2 makes anchoring flexible and easy. Single-sided anchoring is possible, as is the use of traditional DW 15 or She-Bolt anchors.
Videos & photos
Learn more about single-sided tying when forming and stripping with RASTO G2 wall formwork in this video.
The intelligent RASTO Clip makes assembly much easier. Additional tools are not required.
Flexible anchor selection possible. Here: RASTO anchor for single-sided and DW 15 anchor for double-sided anchoring.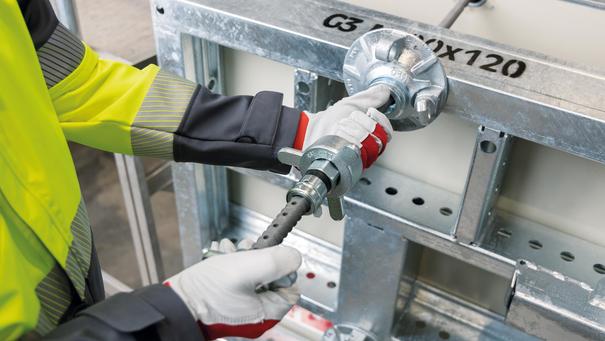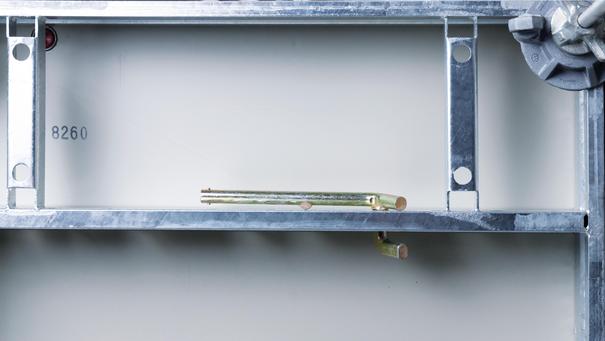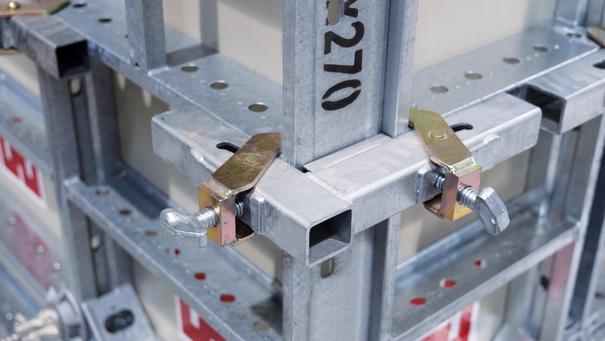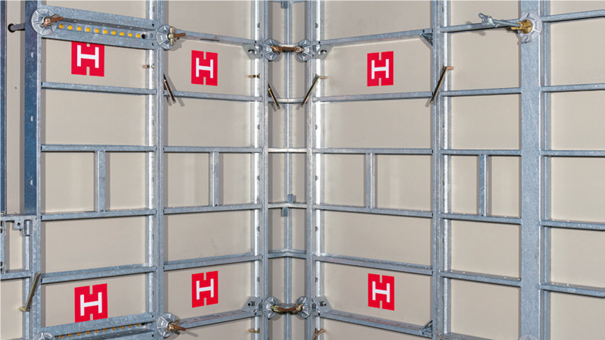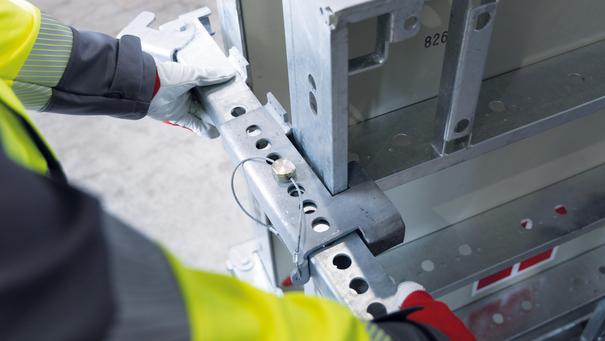 Work productively
One third fewer connectors required than with comparable systems
XXL panels (6.48 m²) make the system especially economical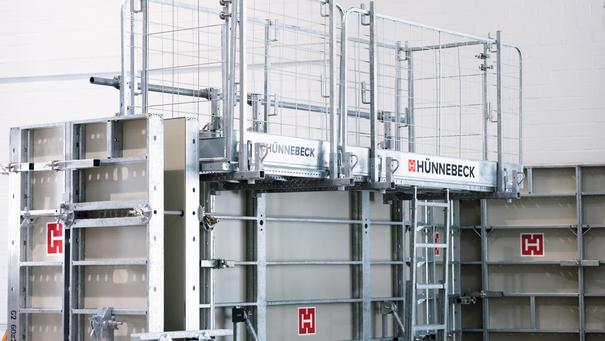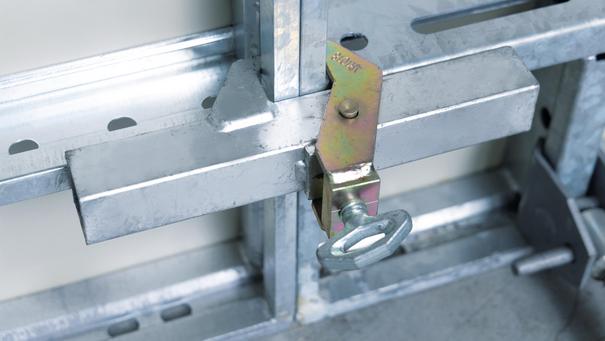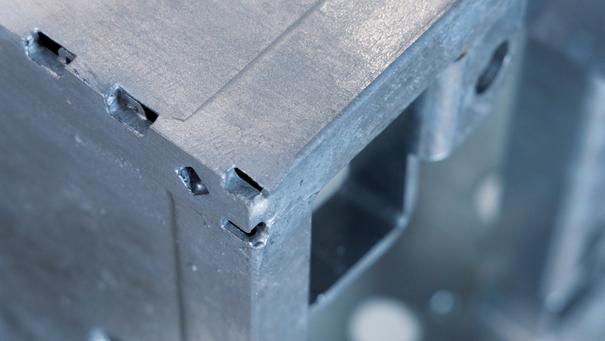 Work safely
Lightweight panels reduce fatigue
Transport Hook G2: lightweight, powerful, operable from ground level
Application & use
Download the user guide here. Click on the name of a chapter to access it directly.
Technical data
Panel widths

30 | 45 | 60 | 75 | 90 | 240 cm

Panel heights

120 | 150 | 270 cm

Multipurpose panels

70 x 150 | 70 x 270 | 70 x 300 cm

Profile thickness

12 cm steel frame profile

Form sheet

Multilayer panel (min. 280 g/m² coating) | ECOPLY plastic form sheet

Max. concrete pressure

60 kN/m²

Form sheet thickness

Multilayer panel = 14 mm | ECOPLY plastic form sheet = 15 mm

Average weight

40 to 65 kg/m² (including connectors)

Corrosion protection

Completely hot-dip galvanised steel frame and connectors

Relevant standards

Complies with EN 1993 | DIN 18202 | 18218 | 18216

Standard connection

RASTO® aligning clamp (aligned and flush connection)

Special connection

RASTO® Adjustable Aligning Clamp | Outer Corner Clamp | RASTO® Clip

Inner corners

30/30 cm

Hinged corners

From 60° to max. 150° angle

Outer corners

Base panel with Outer Corner clamps

Forming/stripping times

t = 0.4 – 0.6 hours/m²

Special features

XXL large panel 240 x 270 cm
RASTO® Shaft Corner Connector, Panel Clamp
High-quality formwork shell on all panels
Extensive range of accessories
Question not answered yet? We are here to help!